BUY 4 Free Shipping!!!

reduces the risk from air. Filters out, bacteria, dust, chemicals, particles, pollen and smoke.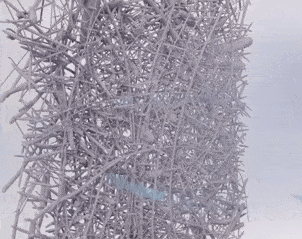 Made of Nylon mesh for
excellent breathability and extra comfort
. Lightweight material allows you to
wear it all day
and allows your skin to breathe in hot and humid conditions.
Activated carbon filter traps and filters air molecules from viruses, flu, and bacteria. Filters out viruses, bacteria, dust, chemicals, particles, pollen and smoke.
Payment
PayPal is welcomed here.
If you don't have a PayPal account, we accept all credit cards: just select 'PayPal' and click the 'Pay with Debit or Credit Card' button.
Should I Even Be Wearing A Face Mask?
The CDC has recommended that everyone wear face coverings in public settings, like pharmacies and grocery stores, to avoid unwittingly spreading the virus asymptomatically.
Read More>>
How To Wear A Cloth Face Mask?
The mask should be adjusted to fit snugly using the adjustable ear loops, and should sit comfortably against the side of your face. Don't forget to mold the nose bridge to ensure a secure fit.
Read More>>
Why Cloth Face Masks And Not N95?
N95 masks should be reserved for medical professionals. Cloth face coverings help to slow the spread of the virus and help people who may have the virus and do not know it from transmitting it to others.
Read More>>
How Layered Carbon Filters Work?
Particulate Matter (PM) are microscopic bits floating in the air that can be inhaled into the lungs, including viruses and bacteria. PM 2.5 masks can be up to 95% effective in filtering out particles 10x smaller than the Coronavirus.
Read More>>
Who Should NOT Use Cloth Masks?
Cloth face coverings should not be placed on young children under age 2, anyone who has trouble breathing, or is unconscious, incapacitated or otherwise unable to remove the mask without assistance.
Read More>>
What About Social Distancing?
Cloth face coverings should be used in all in public settings where other social distancing measures are difficult to maintain (e.g., grocery stores and pharmacies), especially in areas of significant community-based transmission.
Read More>>
Doing Good Where We Can
We're not healthcare workers, nor are we essential to feeding the public, but one thing we do know is how to make great quality apparel.
We feel that the best way we can make the situation better is to repurpose our skills and supply chain to help people like our families get good quality, well-made masks that they can use every day.